Putting it all together
From our free design consultations to our Elfa Installation Service, we make it easy for you to get organized.
elfa Installation Service
From start to finish, we'll take care of it
How it works
or
Do It Yourself
Installing Elfa yourself is easy
How it works
Step One
Measure Your Space
Take a few basic measurements and a quick inventory of your closet. Download and complete our simple checklist so we can create a custom design just for you.
Schedule a Measuring
Download Measuring Guide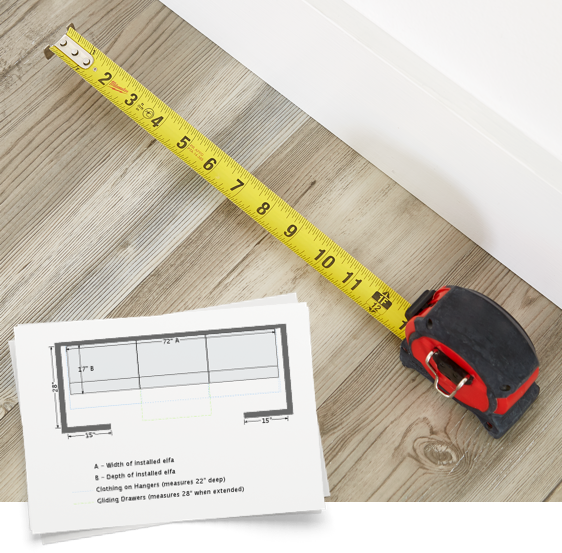 Step Two
Get a free custom design
Work with one of our experts in-store, over the phone or online to beautifully maximize the storage potential of any size space.
Schedule an Appointment
Call 800-443-1264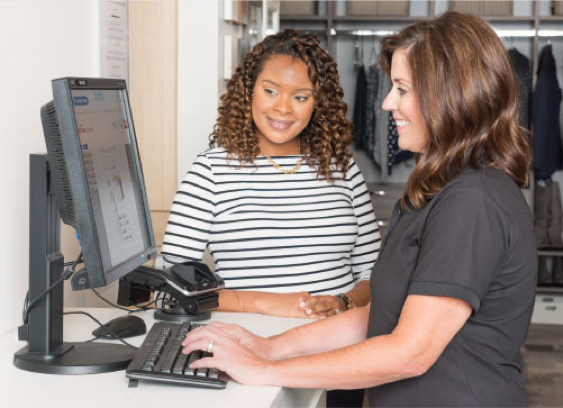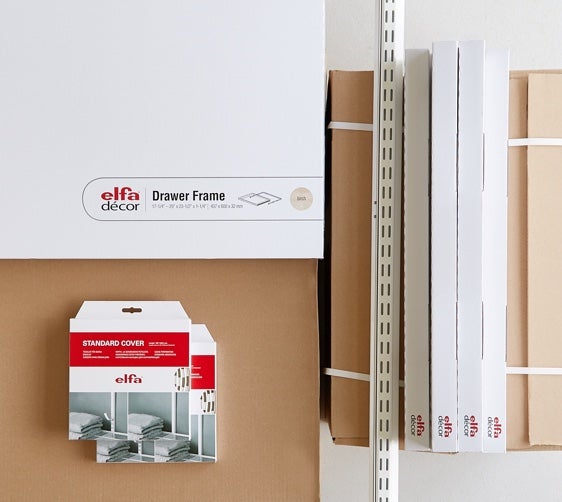 Step Four
Installation
Our professional installers will remove up to two shelves and two closet rods per wall, touch up any imperfections with flat, white paint, install all Elfa products and clean up when they're done.* Of course, you can also install Elfa yourself. Simply follow the instructions provided with your space. To make it even easier, we've created a how-to video for each component.
Schedule Installation
View Installation Videos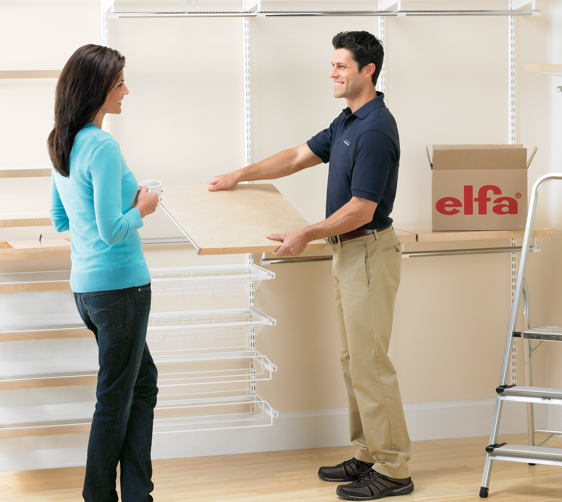 Step Five
Enjoy your new space
A more efficient and organized space can work wonders for your daily routine. After all your belongings are in place, take a moment to congratulate yourself on a project accomplished.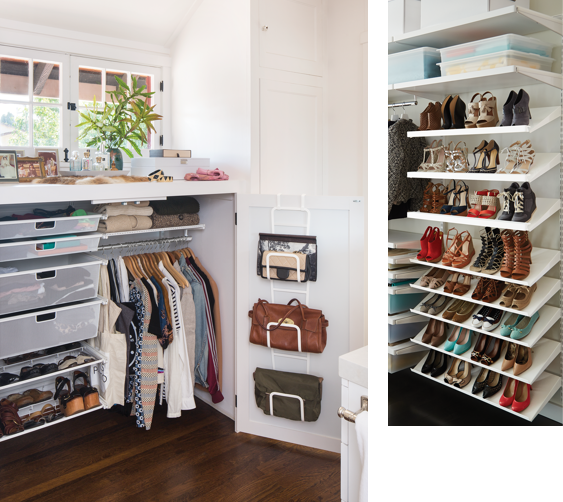 ---
Doing it yourself? We've got you covered.
Videos & Resources
Already designed an Elfa space?
Find resources relevant to your space
*If your home was built prior to 1978, additional fees may apply for preparing and cleaning the area in accordance with federal lead-paint guidelines.